Niche
A Niche is a collection of UD´s, linked using the MasterSource property.
Each UD inside a Niche must point to a table so a Niche group tables and UDs just like an UD groups UIs.
Properties
ToolBox
Using Niches
You can only put UDs inside a Niche. For example, imagine that you have 3 UDs called Country, State and City. When is selected USA in country the second UD will show only the States of que USA, and when you select California in States the third UD will show only the cities in California.
You can link the UDs using MasterSource property: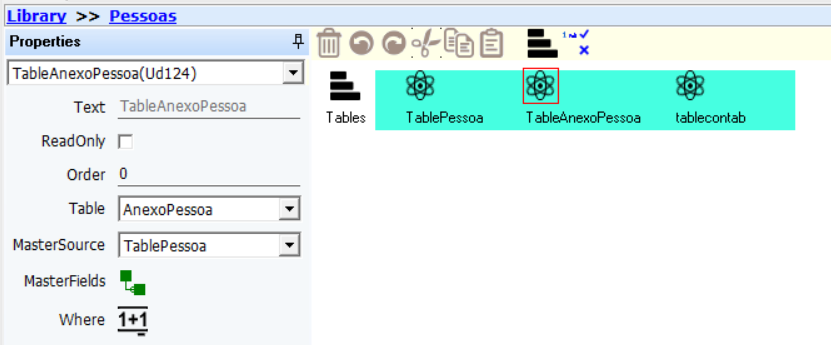 Then you click in MasterFields to put the correspondent Foreign Key that you want: